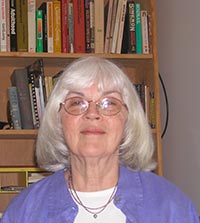 I provide psychological services to adults of all ages including the young, those in their middle years, the young old, and the old old. Entering into a therapeutic relationship may seem difficult, yet it can also be a step toward self-understanding and new perspective on your life and its challenges. Here you can learn a little about me and my practice.
About Me
I have been licensed as a psychologist in the State of Ohio since 1973. My Masters and Doctorate in Clinical Psychology were earned in Athens, Ohio at Ohio University. Even before my doctorate I worked at Athens Mental Health Center providing both inpatient and outpatient services. Following licensure I worked in several community agencies providing counseling and evaluation of both children and adults. I established my private practice in 1978. My experience has been very broad involving work with serious mental illness, personality disorders, the more frequent anxiety and depressive disorders, as well as the after effects of sexual abuse, childhood trauma, divorce, and substance abuse. While I have provided marital and group therapy in the past, in recent years I have limited my practice to individual work with adults. I welcome all clients regardless of disability, race, religious affiliation or sexual orientation. My main concern is that you be ready to work together to make improvements in your life.
About Treatment
When you decide to make an appointment we will explore your current concerns during an intake interview. After exploring them and the circumstances of your current living situation, touching on your earlier life, we will together identify some goals for our work together. We will periodically review your progress and refine and update goals as needed. You may request a review whenever you like. Therapy is not something done to you. Instead we collaborate on how best to achieve your goals. Should you have concerns about our work, please voice them, so I can find better strategies.
Working well together can help you improve your psychological health, and possibly your physical health as well. You can build resilience to the things that stress you and throw you off balance. You can learn to pay attention to what your body tells you about your state of mind. You can increase your ability to make realistic plans to deal with life stressors, increase communication and problem solving skills, increase ability to manage strong feelings and develop a more positive view of yourself and your capacity to confront life's challenges.