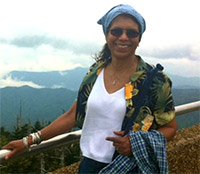 The idea of seeking counseling can be stressful in and of itself. It takes courage and resolve to make that decision and carry it out. I am most pleased that you are considering coming to me for counseling. My practice deals with the concerns of adult individuals, couples, and college students. Some of the issues that I work with include personal adjustment, ADHD related concerns, relationship difficulties, loss, depression, anxiety, racial, multi-cultural and cross cultural/international issues, women's concerns, problems associated with alcohol and substance use and abuse, as well as issues related to physical health and/or aging. I will make every effort to make your therapy experience a worthwhile and successful one. Each person has unique needs and goals for counseling. I respect your effort in choosing a therapist. I am available to help you meet your goals and to address your specific needs.
A bit about me: I have worked as a therapist in private practice, in community mental health, and at Ohio University's counseling center. I am licensed by the State of Ohio as a Professional Clinical Counselor and Supervisor and in New York State as a Mental Health Counselor. I am also licensed in Ohio as an Independent Chemical Dependency Counselor and Supervisor. Additionally I hold certifications as a National Certified Counselor, a Medical Psychotherapist, and I am internationally certified as an Addictions Counselor and Supervisor. I hold a bachelor's degree in Psychology from the City University of New York, a Master's Degree in Community Counseling from Ohio University and a Ph.D. in Clinical Counseling /Counselor Education from the same institution. I also hold a certificate in coaching college students and adolescents with ADHD issues. I consult with mental health agencies and present professional workshops on topics as diverse as stress management, ADHD/ADD, multicultural/cross-cultural issues in counseling, and substance abuse.
Who I work with: I accept only clients whom I believe have the capacity to resolve their own problems with my assistance. I believe that as we as individuals become more aware and accepting of ourselves, while concurrently making behavioral changes and learning to set limits, we become more capable of finding joy and contentment in our relationships and our lives. Self-awareness, self-acceptance, and the implementation of behavioral changes are goals that may take only a few sessions but usually take a bit longer to achieve. Together we can determine what works best for you and how long that may take. Your feedback on our work together is always welcomed. If counseling is successful, you should feel that you are able to face life's challenges in the future without my continuing intervention.