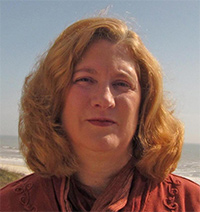 I provide psychological services to children, adults, families and couples. Entering into a therapeutic relationship is a challenging task. This will provide you with some basic information about myself and my practice.
About Me
I have been licensed as Licensed Independent Social Worker in the State of Ohio since 1986. I earned a Masters of Social Work at the University of Oklahoma in 1982 and was licensed to practice independently in Oklahoma in 1984. I earned a Masters and Doctorate degree in Clinical Psychology at Ohio University in January 1997. I completed the requirements for licensure as a psychologist in June 1998.
I have worked for more than twenty years in a variety of community agencies, providing therapy and counseling to both adults and children. I have been in private practice since 1993. I have broad experience treating many individual, marital and family difficulties. I have received additional training in child psychopathology, family therapy, group therapy, treatment of personality disorders, treatment of depression and anxiety disorders, sexual abuse, divorce counseling and mediation, assessment, and adoption. I have worked extensively in the areas of childhood behavior disorders, childhood trauma, family therapy, divorce, and adoption. My professional vita is available to you upon request.
Planning Our Work Together
When services are initiated, you and I will discuss your current concerns and identify goals for our work together. Periodically, we will review your progress and refine our goals and objectives and you may request a review of goals and progress at any time. If you ever have any questions or concerns about our work together, please don't hesitate to voice them. Therapy is a collaborative process and you will enjoy the greatest benefits when we can clearly identify your goals and develop an agreeable plan of action.