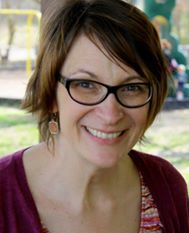 I provide counseling and behavioral services to children, adolescents, women and families. I am pleased that you are considering working with me, and hope that I can be of service.
About me
In 1996, I received a Bachelor's Degree in Social Work with a minor in Psychology from Ohio University and also earned my LSW licensure. From 1996 – 1998, I practiced school social work in Washington County as a Prevention Specialist in five elementary schools. I served in the Peace Corps from 1999 – 2002 as a Municipal Services Development Volunteer in Paraguay. In 2004, I graduated from Ohio University with a Master's Degree in Social Work Administration and was awarded Independent Licensure in 2009, after two years of practicing under supervision. I have practiced school social work in Athens County since 2005 and have also spent one year counseling women in abusive relationships at a domestic violence shelter. I have received additional training in behavior management, treatment of ADHD, child abuse and neglect, and mediation, and am also fluent in Spanish.
As a social worker, I believe that it is important to work with individuals, families, school systems and medical providers to address issues in a holistic manner. I also believe in identifying strengths and resources while facing challenges together.
Our Work Together
When services are initiated, you and I will discuss your current concerns and identify goals for our work together. Periodically, we will review your progress and refine our goals and objectives; you may request a review of goals and progress at any time. If you ever have questions or concerns about our work together, please do not hesitate to voice them. Therapy is a collaborative process and you will enjoy the greatest benefits when we can clearly identify your goals and develop an agreeable plan of action.